Afterschool Robotics Level 1- Level 5
AFTERSCHOOL PROGRAM for membership
Session 1 :  4:30 PM - 6:00 PM
   Session 2 :  5:30 PM - 7:00 PM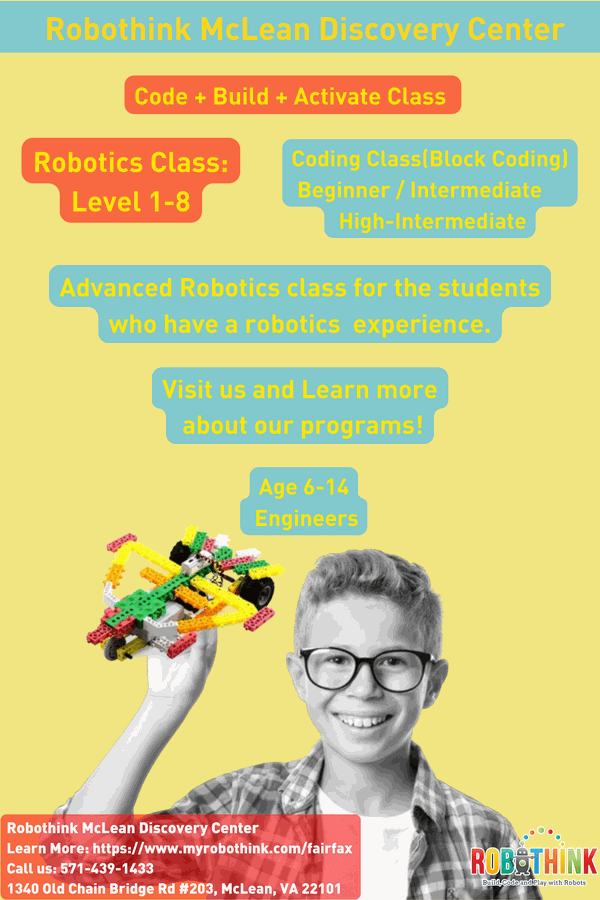 Robotics Class : 
Level 1 - Level 5
Level 6 - Level 8


 Small Group Class
Each student level may be different in the class.
(Recommend demo class before decides the registration to find out students' level and understanding.)


Student schedule needs to be discussed.

If you have any further questions, please do not hesitate to contact us. 


Please call us for scheduling
571-439-1433
Email: fairfax@myrobothink.com
1340 Old Chain Bridge Rd, STE 203,
McLean, VA  22101