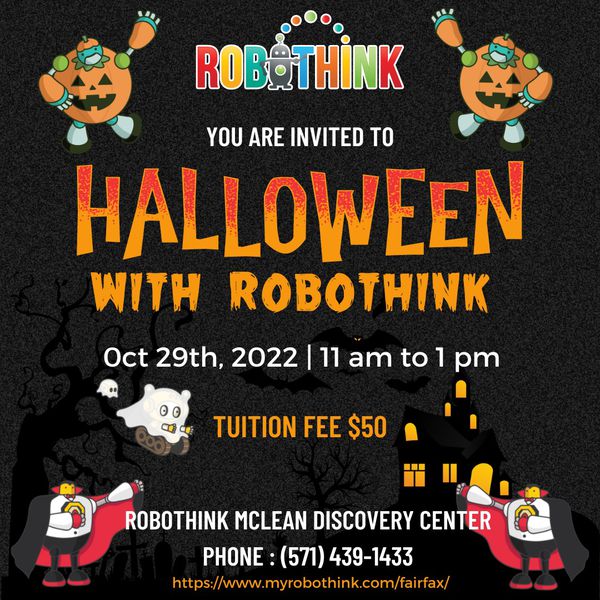 HALLOWEEN with Robothink!!

Trick or Treat!   Face Painting!
Robot Battle Race!  Costume Event!
< Membership Students are Free! >
Don't Miss the Trick or Treat Halloween Robothink Special Class!!
Come join us for this special event.
 Build, play and have fun with your robots wearing your favorite Halloween Costumes! 
Call us for registration and leave the student's name.
Phone : (571) 439-1433
Address : 1340 Old Chain Bridge rd, STE 203, McLean, VA 22101